7 Considerations for Choosing Suitable Yoga Clothes
Share
Issue Time

2021/06/10
Summary
Whether you use yoga clothes as clothing for practicing yoga or as daily wear, you need to choose the right yoga clothes for yourself. This article will specifically introduce seven precautions for choosing the right yoga clothing.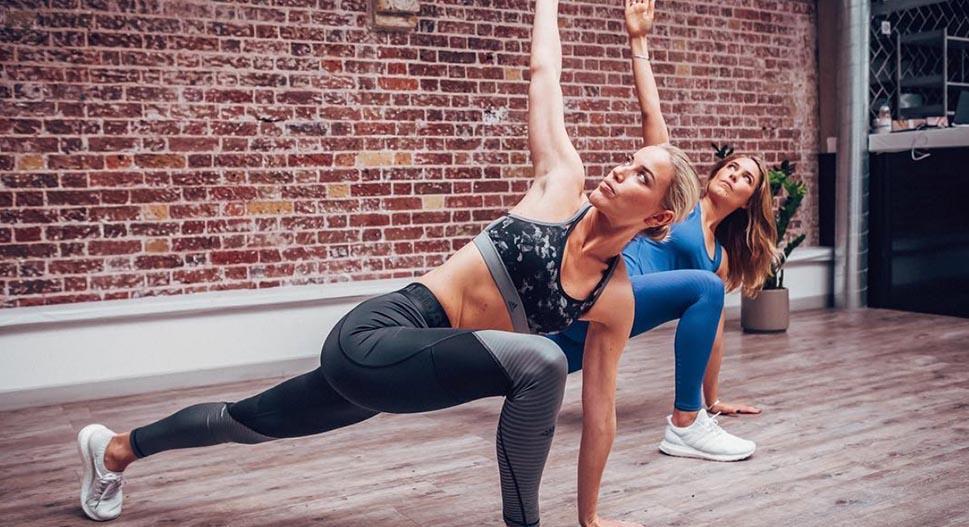 High-quality
yoga clothes
are designed with high performance and fit in terms of texture and style. If we choose inappropriate yoga clothes, not only will they not be well displayed in appearance, but they will also affect our state of practicing yoga. The following are seven considerations for choosing the right yoga clothing.
Choose a fabric that breathes with you

Though some people find loose clothes ideal for yoga, it is not necessarily comfortable. In fact, you should avoid wearing very loose or very tight clothes. Some asanas or postures might become even more challenging with such clothes!
The key is to look for fabrics that are breathable and comfortable at the same time. Yoga wear comes in a variety of natural fibers like organic cotton, bamboo, and linen for eco-conscious yogis.
Elastic tops can help you stretch
Choose yoga wear that is comfortable, with modest coverage - that will not reveal too much. So you don't constantly tug at your clothes during yoga class.
Stretchable T-shirts, with a blend of cotton, that hug the torso, work well for both men and women. Women could look for yoga tops with built-in bras.
Long or short, wear pants that support
Yoga pants with an elastic waist and that conform to the body's shape are best. For women, yoga pants are available with a foldable waist for extra comfort and warmth.
Choose colors that blend
Light colors and earthy tones harmonize well with the calming influence of yoga. For fashion styles, yoga clothing can be found with design details like prints and embroidery.
Select clothes based on the time of day
If you practice yoga at dawn, or in the morning, or during winters, you might want to don some extra layers, as it can be chilly in the early hours. Some yoga centers also have to air-condition.
A lightweight sweatshirt over a tank top will keep you warm. After all, you can always take it off if it gets too hot.
Yoga pants can transition into office wear
(1)
Yoga pants
are quietly showing up in casual office wear for women.
(2)Yoga pants made of thicker fabrics like stretchy tweeds or structured knits also blend easily in the office. Wear a longer-length top that extends beyond the waist to the midthigh.
(3)Yoga pants are comfortable for work from home entrepreneurs and executives as well as outside of yoga class, these pants double as leggings. So, you can wear them for meetings, grocery shopping, as well as for picking up the kids.
What yoga wear to avoid
If you choose yoga clothes for practicing yoga, you will take care to avoid wearing the following types of yoga clothes.
(1)Overly loose pants can slide and get in the way of yoga poses.
(2)Drawstring pants are uncomfortable when lying on the stomach.
(3)Avoid tops with loose necklines or collars, they get irritating during inversions, such as the shoulder stand pose.
(4)Avoid wearing shorts because they can bunch up in upside-down poses.
We can consider the above aspects when choosing yoga clothes. If you want to know more about yoga clothes after reading the above, please contact us for more detailed solutions. At the same time, the yoga clothes we produce are made of high-quality fabrics and have a variety of styles, which can meet your purchase needs.
As a professional manufacturer of
fitness clothes and yoga clothes
, we have accumulated rich experience in the design and manufacture of yoga clothes. We have established a complete production line, and carry out strict quality inspections on every design and production link of the product. We can also provide thoughtful customized services and effective solutions according to your needs. If you are interested in our yoga clothes, please contact us immediately!