Specific Benefits of Wearing Yoga Pants
Share
Issue Time

2021/06/23
Summary
Yoga pants can not only keep women in a good state of exercise but also outline the graceful figure of women. This article will specifically introduce the specific benefits of wearing yoga pants.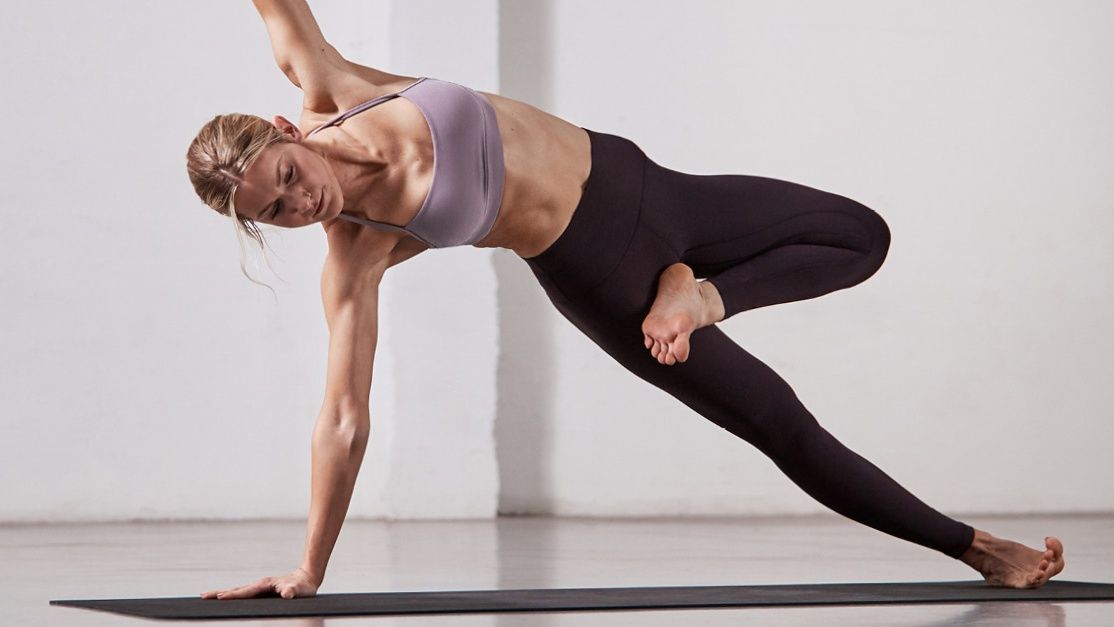 Yoga pants can show excellent sports performance to a large extent, and can also be used as a daily fashion item to outline women's figures, which is why they are so popular with women. The following will specifically explain the benefits of wearing
yoga pants
from these two aspects.
Athletic Performance

Before yoga pants were considered a global fashion phenomenon, they were worn specifically for athletic pursuits. They offer a few key performance advantages and remain the most popular pick for women at the gym, in the yoga studio, and beyond.
Here are a few reasons why yoga pants are so ideal for physical activity of any type.
Stretch
How the heck did anyone work out before the crucial invention of yoga pants? Okay, that's an exaggeration, but it's certainly true that yoga pants are the superior bottoms for working out.
The first and most obvious advantage is stretch. Yoga pants are crafted with super-stretchy materials so that you can perform a maximum range of movement without any restrictions.
Even the comfiest pair of shorts has its limits when it comes to flexibility. Whether you're in the squat rack, on the yoga mat, or busting out some dance moves in a group class, the amazing stretchiness of yoga pants is simply unparalleled.
Yes, sweats and joggers might offer you a bit more durability and warmth if you're jogging outside or doing some low-key aerobics, but you'll want that 4-way stretch to max out your flexibility and make the most of your workouts.
Breathability
Your skin needs to breathe, too. Yoga pants are far more breathable than nearly every other type of workout bottoms.
The secret is in materials like elastane, polyester, and high-quality cotton blends. This construction allows air to flow freely through the fabric, keeping you cool and dry during the most intense workouts of your week.
If you've ever endured hot-house yoga or a hardcore aerobics or spin class, you'll know how important that extra ventilation can be.
Moisture-wicking technology goes hand-in-hand with breathable fabric, and the best yoga pants will feature all of these capabilities for the best possible performance.
Coverage
Don't underestimate the benefits of full-length coverage that yoga pants provide.
Full-length yoga pants are actually better for grueling workouts and yoga sessions that require grip and coordination on the mat.
Long yoga pants are more suitable for stretching than shorts, which can prevent injuries in the process.
Compression

You may have heard terms like "core stability" and "shaping" when reading up about yoga pants. These are more than just marketing methods. They refer to the compression effect that is built into many yoga pants, a feature that has many proven health benefits.
Just a bit of gentle compression is all you need to experience improved blood flow, stronger muscle contractions, and extra support when you're pushing your athletic limits. Some women simply enjoy reduced inflammation and comfort, especially when pregnant.
Since no two yoga pants are exactly alike, the degree and location of the compression will vary among products. Some will contain more pressure on the mid-thigh, while others focus on the waistband, the butt, or even the calves.
It might be a strange feeling at first, but you'll quickly see how some light, targeted compression can help take your workouts to the next level.
Motivation
There's something to be said for the burst of motivation you receive from slipping on a pair of quality yoga pants. It immediately puts you in the mental zone for working out, getting in touch with your body, and simply leading a healthier lifestyle overall.
When wearing yoga pants, you're more aware of your each and every move, and it creates a more mindful experience in your daily routine.
Plus, you can easily stretch, take a walk, or attend a yoga class whenever you see fit. Health and fitness just become so much easier when you make yoga pants a part of your daily wardrobe!
Daily fashion items
Performance is one thing, but you've got to look good while working out and living life, too. That's exactly what yoga pants do best, creating a flattering appearance for your lower body and emphasizing your curves in all the right places.

Trendy style
Yoga pants forming the foundation of many forward-thinking casual outfits.
Yoga pants aren't just on the fringes of fashion anymore – they're front and center no matter where you look! Wear them with slim-fitting tanks, oversized t-shirts, or chunky sweaters to create interesting silhouettes from top to bottom.
Everyday Comfort
We don't really need to state the obvious, but yoga pants are incomparably comfortable as daily-wear bottoms for any kind of lifestyle.
You don't need to sacrifice style when wearing yoga pants. Dress them up or down, and love every minute of life in clothes that actually feel great.
Whether used as clothes for fitness activities or as beautiful and comfortable daily clothing, yoga pants are undoubtedly the best choice. If you want to know more information related to yoga pants after reviewing the above content, you can contact us for more detailed solutions.
As a professional manufacturer of
fitness clothes and yoga clothes
, we have won praise and trust from many customers with our experienced manufacturing team and high-quality products. We have established a flexible production line and strict quality management system to provide high-quality products according to the diverse needs of customers. At the same time, we will also provide thoughtful services and effective solutions. If you want to buy our yoga pants, please contact us immediately!