6 Common Types of Yoga Pants
Share
Issue Time

2021/06/29
Summary
There are many types of yoga pants in style, and different types of yoga pants have different characteristics. This article will specifically introduce the six common types of yoga pants.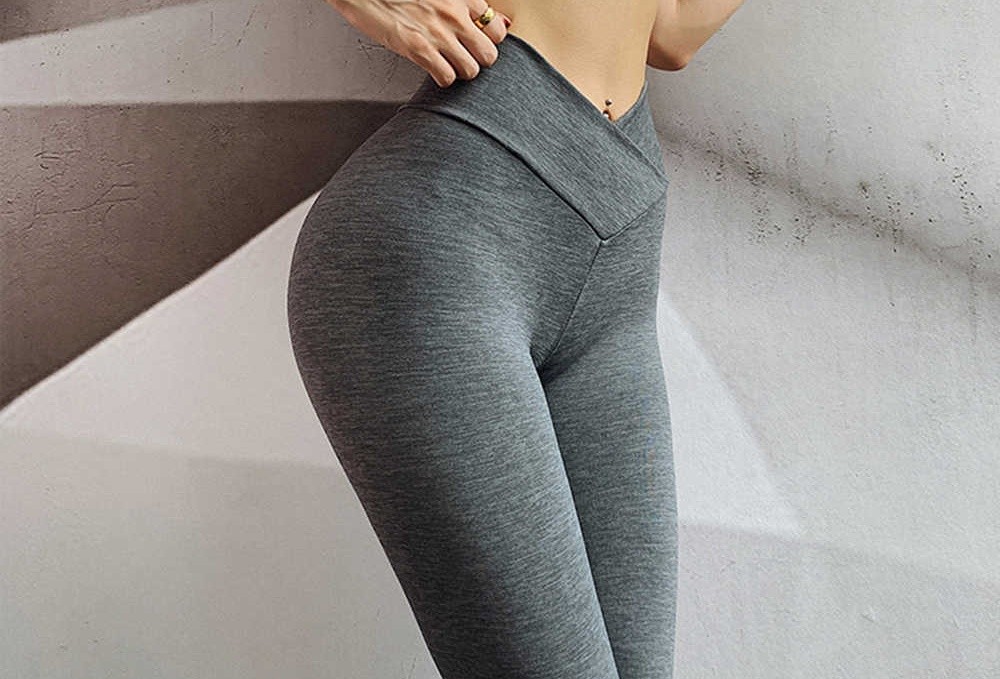 Yoga pants
are more and more popular among women due to their high-functional fabrics and fashionable versions. Therefore, there are also many types of yoga pants on the market. If we can have a detailed understanding of the following six common types of yoga pants, we can better choose the right yoga pants.
Yoga Legging

Probably the most traditional yoga pant style is yoga legging. These leggings are a staple when it comes to yoga clothing. These yoga pants are designed to fit close to the body, extending from the waist down to the ankles. A yoga legging can be made of any material, but typically it is made of soft and stretchy fabrics that will allow you to bend, move, and twist comfortably through many different yoga poses and stretches.
The
yoga legging
is a classic when it comes to workout leggings for good reason. Many of these pants are made with activewear materials that help to breathe as you sweat. This will help to wick the moisture away from your body, keeping you cool and comfortable.
Maternity Yoga Pants
Maternity yoga pants are designed especially for pregnant women. These workout leggings keep a pregnant woman's body in mind, and custom fits the pant to a growing belly. Made of soft and stretchy fabric, maternity yoga pants will stay comfortable and cool through every yoga session. Similar to other yoga pants, maternity yoga pants come in several different colors and patterns.
These pants are made with a special front panel waistband that is designed to comfortably fit over a growing belly. The waistband panel is made of thick, yet flexible fabric that adds support and coverage. Many maternity yoga pants are designed to fit women who are pregnant from their first week, all the way up to week 41. Maternity yoga pants are also often made of durable and thick material that can offer full coverage.
Yoga Shorts
When it comes to shorts there is a very wide variety. Some yoga shorts are cut longer, extending almost to the knee. These shorts are tight and stretchy, with the waistband coming fully up to the waist. These shorts offer women more coverage down the buttocks and leg, while still giving them a light and airy feel.
Comparatively, yoga shorts also come in a shorter style. These shorts still come up to the waist, but often only have a three to four-inch inseam. This style of yoga pants is still tight, made of stretchy fabric, but offers less coverage. Of course, both the longer short option and the shorter short option have a wide range of color and pattern choices for those who want to match their personality and style.
There is also the option for a looser cut yoga short. These are often made of a cotton mix fabric which makes these shorts light and comfortable. They do not fit close to the skin and offer a comfortable, more modest style. Many of the looser-fitting yoga shorts have a drawstring waistband that secures the shorts at the waist.
Yoga Compression Pants
Although yoga is certainly a workout many women seek pants that can double as high-intensity workout pants also. These pants are intended to wear anywhere in the gym, so you can sweat until your heart is content.
In the yoga pants style, many workout pants are compression pants. These come in the same stretchy fabric as traditional leggings but have additional activewear features that are great for a high-intensity workout.
Compression pants are designed to help compress the muscles in the leg, fitting tightly against the skin. Not only can this help you with your form while you work out, but it can help keep muscles warm and safe. Plus, compression pants are made to allow the body to breathe as you sweat. Many workout pants have specially designed vents around the ankles or back of the knees to allow you to breathe.
Yoga Capris Pants
This cropped yoga pant combines and meshes together shorts and pants. The cropped yoga pant comes in many lengths but typically hits just below the knee. These pants are made of flexible fabric that allows you to bend and move through all of your practiced yoga poses.
There are several variations to the yoga capris pants. Some pants are made in light cotton that is looser fitting.
This is a perfect option for women who do not want to feel constricted in skin-tight fabric.
As is true with the many available yoga pants, the yoga capris are offered in many different fabric options, styles, colors, and patterns. Mix up your yoga pant collection with a few pairs of yoga capris pants. This is the perfect pair of yoga pants that will give you an option for all weather conditions and types of yoga.
High Waist Yoga Pants
If you are stretching and moving through several different yoga poses it can be incredibly uncomfortable to have to continuously stop to adjust a waistband that has rolled down. Thin waistbands tend to move out of place, making them uncomfortable. That is why the high waist yoga pant is so popular.
Similar to a pair of high-waisted leggings, high waist yoga pants typically come up a little higher on the waist. While a traditional pair of yoga pants may have a waist that sits close to the belly button, a pair of high waist yoga pants will sit significantly higher. The waist is intended to help give more coverage and more confidence to people practicing yoga. The high waist is also more comfortable, and often more flattering for many women.
Many high waist yoga pants are made of the same stretchy fabric that easily allows you to bend and move. These pants come in several different colors and patterns still making it possible to find just the right color to match your style. Plus, with the growing popularity of high waist yoga pants, this style is becoming more readily available.
Yoga pants not only have many types in styles, but also many choices in fabrics, we need to choose according to our actual use. If you want to learn more about other yoga pants-related information after reading the above, you can contact us for a more comprehensive solution.
As a professional manufacturer of
fitness clothes and yoga clothes
, we have won praise and trust from many customers with our leading production technology and high-quality products. We have a professional production department and established a complete quality inspection system, which can carry out all-round quality control of the products. And we can also provide thoughtful one-stop service and effective solutions according to customer needs. If you want to buy our yoga pants, please contact us immediately!