Popular wear of yoga pants
Share
Issue Time

2021/07/05
Summary
Yoga clothes are the standard equipment for every girl who loves beauty. Yoga clothes make you have a better figure and better body charm. Today, let me learn more about the wear of yoga clothes and yoga pants.
If you want more about our yoga cloth and related customized services, contact us now!
Yoga pants
are the most popular. This is the sweatpants only found in gym pants or yoga rooms. It's impossible to wear coats, and there won't be many people wearing them outside, but it's different now. It is very common to wear yoga pants when going out. Yoga pants are now daily necessities, so more people wear them naturally. Especially in summer, yoga pants are cool and convenient. Sometimes you will see women shopping in yoga clothes.
Yoga pants are not uncommon. There are many people who wear them. Naturally, it takes more time to design and innovate to adapt to the aesthetics of modern women's society. There are so many new products in yoga pants that people want to buy at a glance. At the same time, they can also show a perfect figure. Single yoga pants are one of the most popular styles. Individual yoga pants are paired with some cool and fashionable clothes. Although there are many people who wear them in summer, it is not only the summer who wear them more often. These thick and thin yoga pants are comfortable and fashionable in all seasons.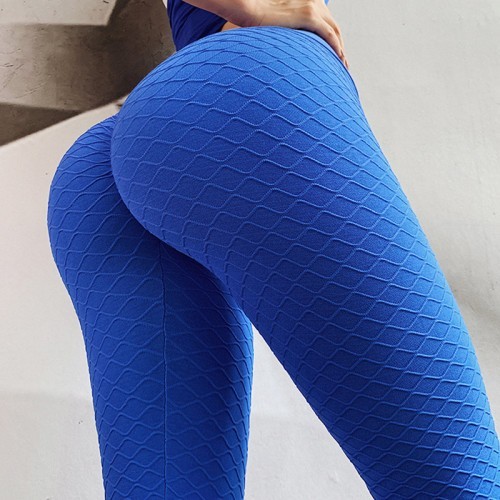 Yoga pants have many benefits. Yoga clothes are also very good, if you add them together, the situation will be very different. Not only is it more suitable below the waist, but the upper body can also show a perfect figure. The whole body is coordinated, just like clothes, it is more close to the body and more beautiful than clothes. If yoga clothes and yoga pants are worn together on the street, the rate of turning back is definitely the first.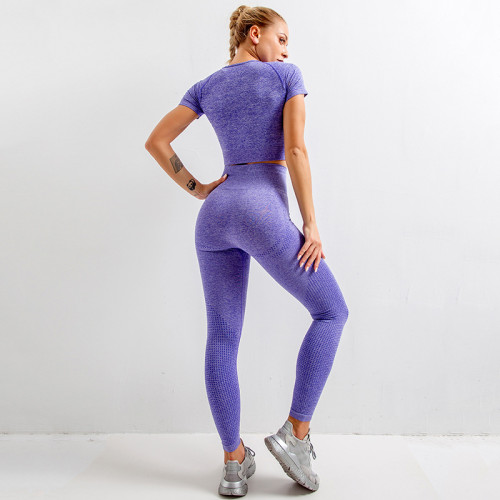 The bulge will become more obvious when worn with a one-piece
yoga suit
. Very sexy! See if you dare to come out, the style of the clavicle sling shows the position of the clavicle very clearly, and the skinny is beautiful. Although it is a complete pair of yoga pants, some of them should be. After the high-pressure cloth is ejected, it can shrink the position of the waist, showing a small waist, including the waist part, and can also show a curvilinear effect.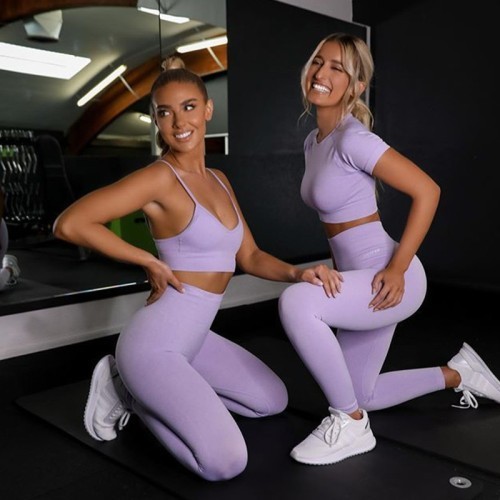 The one-piece yoga pants are still the same as the yoga pants, but they have changed the design. They are still thin and comfortable to wear. The interior is made of pure cotton, and the surface is smooth, very similar to female skin. Yoga pants can best embody the gentleness of a woman. The shaping effect is also good, the conjoined effect will be more, the bandage will be wider, and the upper body can also be shaped.
Of course, it's more important to choose the right and the right yoga wear. DMM Sportswear is your most reliable yoga wear partner. We are now mainly engaged in the design and manufacture of
fitness sportswear
and yoga wear, such as yoga wear, Gym clothes, gym leggings, sportswear, vests and sports bras and other sportswear.
DMM Sportswear deserves to be your first choice

We emphasizes its inherent inheritance, with flexible, pragmatic and honest management policy, efficient product delivery, high-quality product quality, professional production team, sales team, and constantly create perfect classics. Create innovative ideas, satisfy customers' principles, serve new and old customers, and gain support from customers and manufacturers.
If you want more about our yoga cloth and related customized services, contact us now!