The Guide for Selecting the Best Yoga Pants
Share
Issue Time

2021/07/14
Summary
Choosing high-quality yoga pants can help people show a beautiful figure and maintain a good exercise state. This article will introduce some ways to choose yoga pants.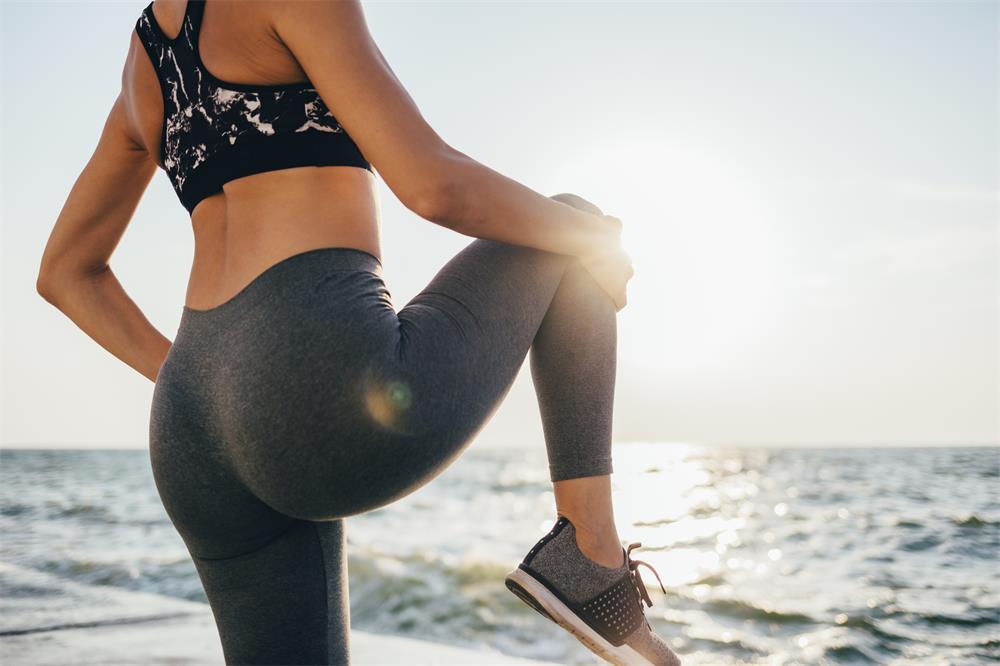 Some low-quality yoga is very unreasonable in the design and fabric selection, which will cause many people to be unable to maintain a good state when performing yoga activities. We mainly consider the factors of choosing
yoga pants
from the following two aspects.
Suitable style and size

Finding the right yoga pants is a huge priority. Yoga pants that are too loose will have you stepping on excess fabric and may cause you to overheat, especially in hot yoga classes. Yoga pants that are too tight will hinder your movement and make some poses impossible.

Stretch
Look for yoga pants that are made with stretch fabrics. Stretch fabrics can either have 2-way or 4-way stretch. 2-way stretch can stretch in one direction whereas 4-way stretch can stretch horizontally and vertically. The stretchy fabric will give you a great range of movement.
Compression
Compression clothing has a tight fit that reduces muscle pain, speeds up recovery time, and can possibly reduce injuries. The clothing works by applying pressure on your blood vessels via the tight fit to improve circulation.
Waist
You'll find low-rise, mid-waist, and high-waist as options. Mid and high-waisted pants will complement curves and provide a flattering silhouette. A low-rise fit has a waistband that's up to two inches below the navel and is sometimes preferred by petite body types. All three options come in fashionable styles and provide varying amounts of coverage.
Pant lengths
The main yoga pant lengths are full-length, mid-calf, and shorts. Mid-calf pants or shorts are great options for warm days or hot yoga classes. For full-length pants, make sure the fabric doesn't excessively bunch up on the ground, or else you'll find yourself stepping on it while moving.
Design
Avoid zippers, clasps, and unnecessary bulk around the waist. These will cause discomfort, especially when lying on your stomach.
High-quality fabric
Fabric is just as important as fit. You want a comfortable fabric that performs well in your environment. Here are a couple of fabrics you may want to consider:

Cotton stretch
Cotton is ideal for mild temperatures. It's a soft and comfortable fabric but also absorbs moisture. Because of this, you want to avoid cotton in hot yoga classes. Sweat will be absorbed rather than wicked away.
Technical fabrics
These include popular fabrics such as Lycra and Supplex. Depending on the fabric, you can have enhanced stretch, breathability, and moisture-wicking properties. For hot yoga, warm weather, and intense classes, moisture-wicking fabric is ideal. Moisture-wicking material is usually a polyester blend that pulls moisture to the outer surface of the fabric to keep you dry and comfortable.
Eco-friendly materials
Many eco-friendly materials can also be used in yoga clothes. Although you don't have to choose eco-friendly, you can get the same flattering cuts and stylish designs with eco-friendly fabric. Yoga promotes good health and a clean, calming environment so you can find inner peace and balance. Eco-friendly clothing is a small yet meaningful step in supporting the earth and clean living.
When we choose yoga pants, we must first consider their fabric and design, and then choose the actual use. If you still have doubts about the choice of yoga pants after reading the above content, you can contact us for a more comprehensive solution.
As a professional manufacturer of
fitness clothes and yoga clothes
, we have accumulated rich experience in the design and production of this field. We have a complete production team and a professional quality control system, both in terms of material selection and design, we carry out strict quality control. We can also provide corresponding customized services and comprehensive solutions according to customer needs. If you are interested in our yoga pants, please contact us immediately!