The Guide for Selecting Yoga Clothes
Share
Issue Time

2021/08/11
Summary
There are so many types of yoga clothes on the market now, and many people don't know how to choose the right one. Today, let's talk about the skills and precautions for selecting yoga clothes.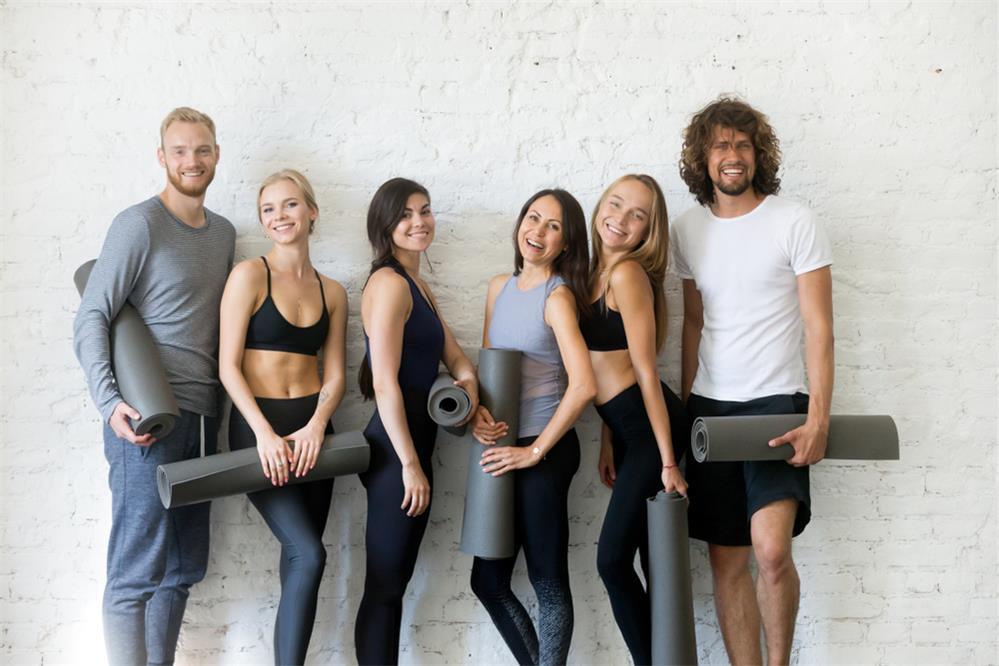 There are many different types of
yoga clothes
in terms of material, style, and design, so we need to choose according to the specific situation when practicing yoga, taking into account more possible situations. The following are the skills and precautions for choosing yoga clothes.
Selection skills
When we choose yoga clothes, we need to consider whether it has the following characteristics. If the selected yoga clothes can take into account the following properties, it will help us to practice yoga more conveniently.
Breathability

Your clothes should be breathable to keep you cool during exercise. You can also look for clothing that has mesh and ventilation holes in certain areas, such as under the arms and behind the knees. This is especially important if you sweat a lot during yoga.
Comfortable
The last thing you want to do is an exercise in uncomfortable clothes. When you try on yoga clothes, be careful not to choose any labels or seams that may cause discomfort.
Fit
Your clothes should fit well so that they will not hinder you when you move to different positions. Your top should fit especially well so that it is not too restrained or accidentally exposed when you move or stand upside down.
Flexibility
Your clothes, especially your shorts or trousers, should be very flexible and can take the posture you need without resistance.
Support
If you need extra support, especially up top, look for clothing that offers the support you need (like in your sports bra, for example) so that you can be comfortable and feel in control as you go through the yoga moves.
Warmth

It's a good idea to bring a warm top layer to wear at the beginning and the end of your yoga session.
Yoga clothes are usually made of a blend of polyester, spandex, and nylon. This hybrid fabric meets all the above conditions.
Precautions
(1)Some people choose to dress in layers while doing yoga, so zip-up sweatshirts are a good choice. These can be easily removed once one gets warmer from doing the exercises. In addition to the tops worn while doing yoga, it is important to choose comfortable pants that allow free movement. Shorts are not very common in yoga clothing, because they are not always entirely practical when doing inversions or other deep stretches.
(2)Yoga pants are generally long, soft pants that are fairly form-fitting. It is often recommended that one wear tighter rather than looser clothes when practicing yoga for two reasons. First, tighter clothing allows the yoga instructor to see the practitioner's body shapes more clearly, and determine if he or she is practicing the posture correctly and safely.
The yoga clothes designed and produced by DMM are made of high-quality fabrics, reasonable designs, and excellent performance. If you want to know more about yoga clothes after reading the above content, you can get a comprehensive solution by contacting us.
With high-quality products and considerate service, we have quickly become one of the leading manufacturers of
yoga workout clothes
. We have an experienced production team and a strict quality inspection system. We have comprehensive control over the quality of our products and have won unanimous praise and trust from many customers. At the same time, we will provide professional solutions and thoughtful one-stop service according to the needs of customers. If you are interested in our yoga clothes, please contact us immediately!