What Are the Fashionable Matching of Yoga Pants?
Share
Issue Time

2022/02/16
Summary
This article has compiled the following fashionable matching of yoga pants for you, hoping to give you some reference suggestions.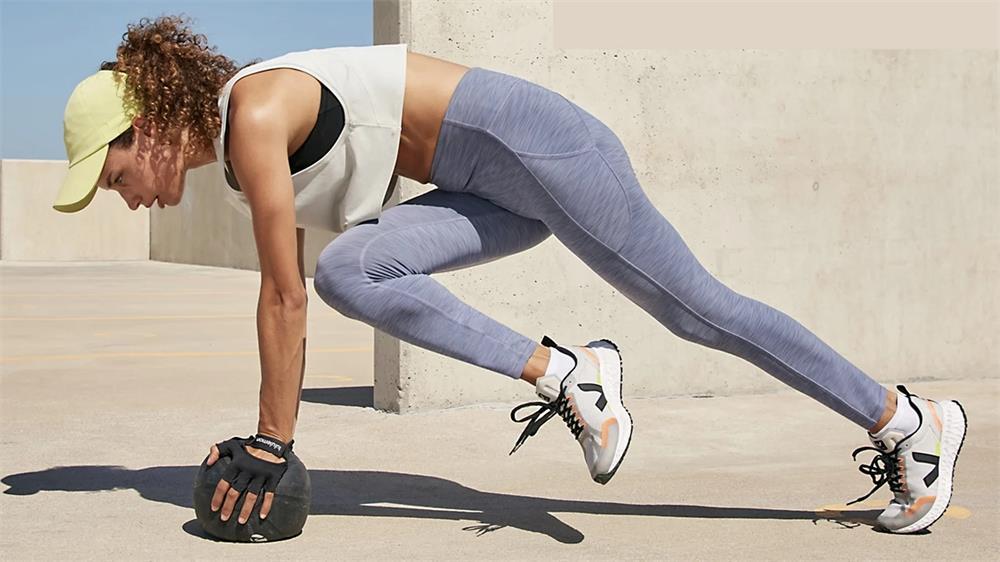 In order to highlight the bodybuilding elements, the surface of the yoga pants will be embellished with lines, and the shape of the pants has also been improved. Only by choosing the right style and matching a decent top can you wear it out on the street. We have compiled the following fashionable matching of
yoga pants
for you, hoping to give you some reference suggestions.
1. Grey yoga pants are the first choice, with a black T-shirt fresh and elegant
Gray is a high-end color, and it works well on yoga pants, especially the speckled gray of different shades. There are black lines embellished on both sides so that there is a clear boundary with the tacky leggings, and then matched with a shorter black T-shirt, exquisite gray and black, full of sports cells.
2. Black yoga pants with a small vest, highlighting the self-confidence and fitness
Nowadays, national bodybuilding has become a fashion, and you can also see young ladies and sisters who are working out at any time on the street. This has been accustomed to. Their outfits are also very fashionable and avant-garde, with black stitched fitness pants, and the pants are embellished with irregular gauze, you can see the outline of the legs, cool and stylish, with a short shirt, you can show off your perfect figure.
3. Spot grey yoga pants with a light blue bottoming shirt
Wearing yoga pants out on the street, top matching is extremely important. Choose a pair of spotted gray yoga pants that look very fashionable and have a good appreciation value, and then choose a looser long-sleeved shirt, which will be more comfortable. If you want a perfect match with tight yoga pants, you can tie the top in a knot in front of the waist, so it is full of personality and has a refreshing sports style.
4. Black letter yoga pants + pink bottoming shirt
The yoga pants are embellished with letters, which are very different from the leggings of the bad street. The black yoga pants are thinner. Choose a pink bottoming shirt for the top, which can make the restrained and low-key outfit more active and stunning. Girls who want to make themselves stand out can choose this style of matching.
DMM can provide you with a variety of fashionable yoga pants to choose from, and can also provide after-sales service and quality assurance.
With high-quality products and considerate service, we have quickly become one of the leading manufacturers of
yoga workout clothes
. We have an experienced production team and a strict quality inspection system. We have comprehensive control over the quality of our products and have won unanimous praise and trust from many customers. At the same time, we will provide professional solutions and thoughtful one-stop service according to the needs of customers. If you are interested in our yoga pants, please contact us immediately!