How to Match Cargo Pants?
Share
Issue Time

2022/04/18
Summary
Cargo pants seem to be everywhere these days. This functional and stylish pant has undergone many tweaks and updates to make it modern enough for 2022. Here are some ways to wear cargo pants to make you look more on-trend.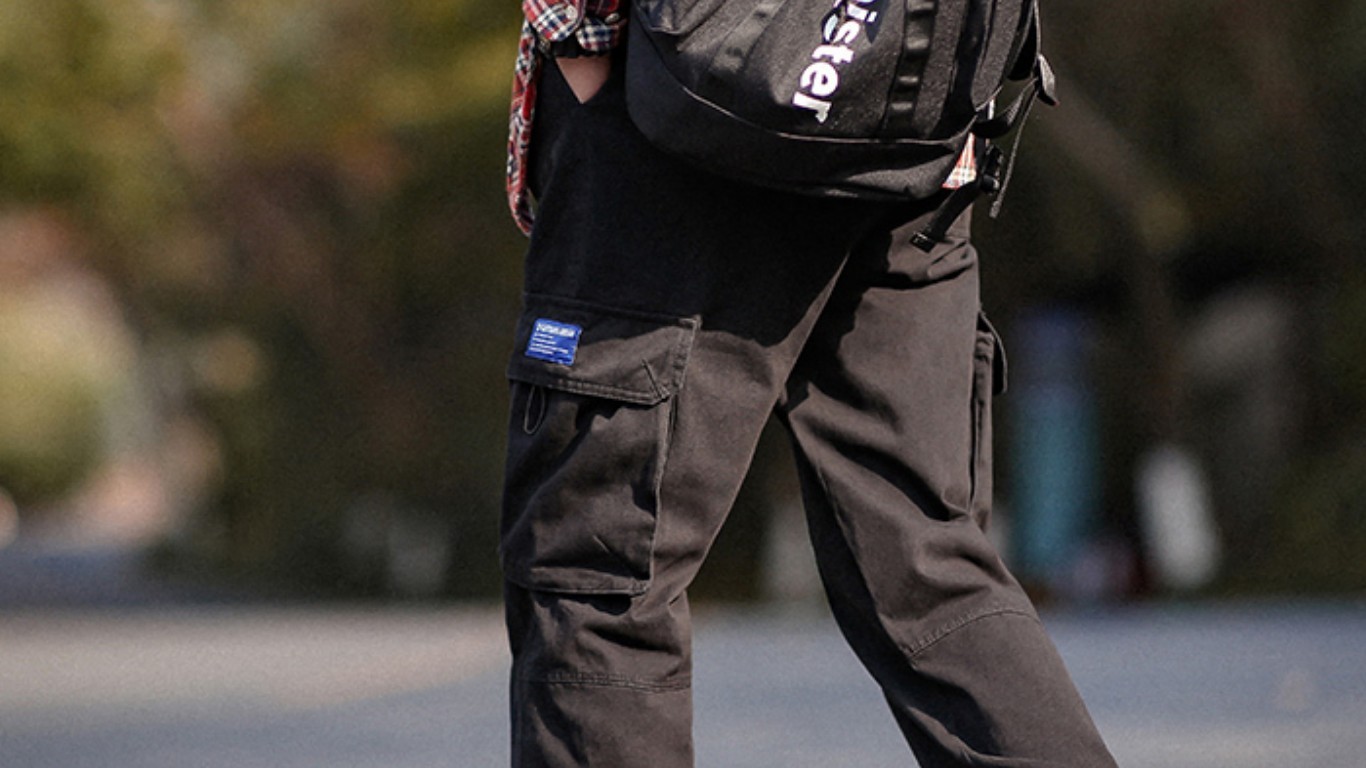 Cargo pants
seem to be everywhere these days. Filled with the necessary variety of pockets, this practical and stylish pant has undergone many tweaks and updates to make it modern enough for 2022. Here are some ways to wear cargo pants to make you look more fashionable.
1. Pair with a tie-dye shirt
If you really want to make sure your cargo pants are at their peak in 2022, all you need to do is wear a tie-dye top. A top, a bag, a mask, and overalls will make you look very bright. Here's why: This year's hottest styles are guaranteed to elevate any outfit into the realm of fashion.
2. Pair with a smooth leather
Worried that cargo pants might be too rough for your style? Pair them with smooth leather (or faux leather). Smooth fabrics will add a feminine touch to military silhouettes—whether you're trying sand, black, or fire red. Add a puff-sleeved shirt for a feminine touch.
3. Pair with combat boots
On paper, the combo of combat boots and overalls sounds like you're fully clothed and ready to go to war. But when the aforementioned pants taper at the ankle and the boots have a large enough (but still walkable) heel, the pair looks stylish and sophisticated. Just put on a shearling coat and you can go to dinner.
4. Try an unexpected detail
And you get the maximum wear if you treat any overalls that you would like any other pants. So don't avoid a pair of cargo pants with a personality. The trick here is to keep everything else in your outfit pretty simple—just pair it with a white tee and heels—this way your pants can complete all the matching.
5. Pair with a patterned knit
Show the world that you're not afraid of cargo pants and pair it with an oversized sweater, like a poppy-print sweater, or even a bold print or abstract pattern. You can also test out an unconventional color combination--like trying green cargo pants with a bright purple or light blue top.
6. Put on a work jumpsuit
To really play with these practical vibes, try a jumpsuit full of pockets. Be sure to pair it with your accessories, including heeled boots and luxurious bags. And just wear a sturdy t-shirt or turtleneck underneath to accentuate your figure easily.
7. Show some ankles
It's not just the tailored fit of the pants that we love; it also adds jeweled buttons to the pockets. Yes, they match jewel-encrusted heels with a T-shirt. The theme here is wearable glamour. A black turtleneck and leather jacket help temper the brilliance of this look, which means you can confidently wear it out of the house at 9 am without looking like you just stumbled home from the club.


8. Pair with leopard stuff
We've always claimed leopard print is unisex, but this outfit undeniably proves that fact. The speckled blazer looks so casually worn over two basics - a simple tee and cargo pants. Okay, although the combination is very simple, these loud cargo pant does prove capable of elegantly sharing the spotlight with the rest of this leopard-print outfit.
9. Roll up the hem
Feel like your cargo pants are just a little too long? Rather than taking them straight to the tailor, consider rolling them. On tapered styles, this adds more balance to your lower half and looks great with lace-up sandals.
The above introduces some collocations of overalls. If you plan to buy overalls, please
contact us
.
As one of the top wholesale
custom cargo pants manufacturers
in China, Dongmumu Sportswear makes your own branded cargo pants using high quality polyester, cotton, or high-tech fabrics. Our production team has more than 12 years of garment production experience. Our factory is located in Humen Town, Dongguan City, one of the largest fabric markets in China, and we can give timely feedback to customers when processing customer orders.